---
---
July 1, 2014
Bellevue Community,
I can't thank you enough for the warm welcome I've received and open arms I've experienced over the last few weeks. I consider it an honor to be superintendent of Bellevue Independent Schools and vow to make you proud of the school system through hard work, divergent thinking, and a commitment to our most precious resource, our children.
Bellevue schools have a rich history of excellence both inside the classroom and in the many athletics and extra-curriculars in which our students participate. It is clear that this community has laid a foundation that prioritizes the success of our students and support for those who have worked to ensure it. As we move forward in the 21st century, we will honor those who have gone before us and crafted an impressive legacy while providing every available opportunity for those with us now and in the future.
During my first tour of the district, I noticed the capital B on the curtains above the stage in the high school. I was taken by the stateliness and how this lone letter B acted as a visual symbol of this marriage between our past tradition and future vision. Let the Old English B symbolize all that is good. Let it be a pledge to uphold the values which create a positive school culture and greater community. Let it be an obligation to our youngest Tigers as they gain a strong foundation of skills and knowledge. Let it be a promise to work diligently toward a positive life after high school. Let it be the badge we bear on the athletic fields and wear on our chests. And let it be the courage we carry as we break molds and innovate, pushing for deeper understanding.
The future of Bellevue Schools will be replete with visionaries and discoveries. Creative thinking will be valued and celebrated; persistence will be commended. Speaking on behalf of the professional staff in our schools, it is our duty to unlock our students' capacity by allowing them to think differently. To do so, we must also think differently. This is my mission and charge.
Old English. New language.
I look forward to working with you,
Robb Smith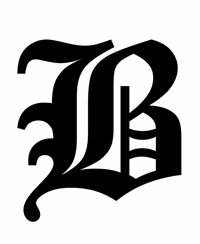 ---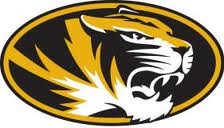 ---