---
---
YOUR HELP IS NEEDED ON MAY 17th!!
We are excited to announce that the Bellevue Independent School District has been selected as one of the sites for Go Cincinnati this year. Go Cincinnati is a one-day event where Crossroads Church organizes people from across the city to volunteer for service projects. The group estimates that 8,500 volunteers will serve more than 450 churches, schools, parks, neighborhoods, non-profit organizations and social service agencies from 9:00 am – 1:00 pm on Saturday, May 17th. Some of the projects that we will be concentrating on that day are as follows: landscaping and mulching the front of Grandview, BHS, Central Office and Gilligan Stadium; painting the stage at BHS, painting a mural in the Commons at Grandview and painting the white wall that circles the track at Gilligan Stadium.
We need your help! If you can volunteer some time the morning of May 17th, GREAT! We are also looking to borrow wheelbarrows, shovels, pitchforks, and landscaping tools. If you can assist, we would like for you to contact Sharon Eaglin at 261-2108 or email her at sharon.eaglin@bellevue.kyschools.us.
Thank you and we look forward to seeing you at GO Cincinnati in the Bellevue Schools on Saturday, May 17th.
---

MEMBERS OF THE SUPERINTENDENT'S STUDENT ADVISORY COUNCIL SHINE!!
I would like to publicly thank nine incredible leaders from Bellevue High School who have served on the Superintendent's Student Advisory Council during the 2013-14 school year. Of the nine members, two are freshmen, two are sophomores, two are juniors, two are seniors and one is the senior liaison to the Board of Education. These young men and women have met with me each month and have provided important input and perspective on a variety of issues at Bellevue High School. I certainly appreciate the leadership and the commitment to excellence that they have displayed the entire school year. The council members for the 2013-14 school year are as follows:
9th Bailey Boshears
Adam Hazeres

10th Kelsey Hayward
Chris Riehl
11th Nate Arnzen
Gracie Randolph

12th Tyler Ackerson
Hannah Rechtin
Board Liaison: Chris Brock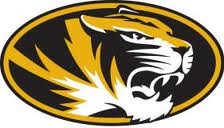 ---