---
---
As the 2012-2013 school year quickly comes to an end, I want to remind you that our vision continues to be a quality education for all children and we will continue to focus on areas that impact student achievement and encourage the entire learning community to take pride in our schools.
We have an incredibly talented and committed teaching and support staff who continuously strives to build lasting education relationships with our students. Our students have worked hard this year and have been successful not only because of our teaching staff but also due to the consistent support they receive from family members.
The end of the year is always an exciting time and is noted for its celebrations of accomplishment and successes. Our seniors are anxiously awaiting acceptance letters from colleges and are busy making plans for their future. I am so proud of them and as we anticipate their May 24th commencement celebration, I would like to thank them for their outstanding leadership and the legacy they leave at Bellevue High School.
I would like to take this opportunity to recognize four people who will be retiring at the end of this school year:
¨ Mrs. Bobbie Mayer – Teacher at Bellevue High School
¨ Mrs. Laura Barr – Teacher at Bellevue High School
¨ Mrs. Linda Walton – Instructional Assistant at Bellevue High School
¨ Mr. Norm Veatch – Treasurer for the Bellevue Independent Schools
Thanks to all of you for your years of dedication and service to the Bellevue Schools. You will be truly missed.
In closing, I would like to invite you to join us at Gilligan Stadium on Friday, May 24th at 7:30 p.m. for the 125th Graduation Ceremony of Bellevue High School. We are honor to have Ms. Carol Rich, class of 1961, who will deliver this years' commencement address.
I would like to extend my congratulations to the Tiger class of 2013 and simply say,
"Your future lies in your ability to dream
For what you dream you can create
And what you create you can become."
(Author-Unknown)
---
YOUR INPUT IS NEEDED
The Bellevue Board of Education will host an ABC Retreat on Thursday, June 6, 2013 from 4:30 pm – 8:30 pm in the Library of Bellevue High School. The invited guests to the retreat are the Administrators of the district, the Board of Education members, and the Site-based Council members. The purpose of the retreat is to review the district's vision, mission, and belief statements. Also, we will review our district goals and discuss any revisions to these goals.
Again, we would like to solicit your feedback on the following district goals and share your input with the participants at the ABC Retreat. Our belief statements and goals are as follows:
We believe that our fundamental mission is to graduate students that are ready to take on a career/further training and/or college successfully. So,
Goal #1 is to increase the student College/Career Readiness Rate for our graduates from 21% to 61% by 2015.
We believe that students will have the best chance of career/college success through rigorous, relevant content instruction. So,

Goal #2 is that 80% of our students tested in MAP (Measures of Academic Progress) will score at the 50th percentile or higher in reading and math by 2015.
We believe that all students can learn, even though they learn at different rates. Furthermore, every child deserves to be challenged and should show growth every year. So,
Goal #3 is that 80% of our students tested in MAP will show 1 year's academic growth (unless they've exceeded their current grade level) in reading and math by 2015.
We believe that teachers are the KEY to student engagement in learning and should have the resources necessary to guide students in this process. So,
Goal #4 is to have a functioning curriculum document in place at all three levels (elementary, middle and high school) with documentation of vertical mapping/scope & sequence using the following timelines:
Language Arts by the end of 2013-2014

Science/Social Studies by the end of 2014-2015
Finally, we believe that an essential component of student success is the engagement of families in the educational process. So,

Goal #5 is to increase the parent/guardian/family engagement in conferences by 10% each year over the next 4 years, with a goal of 60% for the 2013-2014 school year.

Please submit your suggestions via email to wayne.starnes@bellevue.kyschools.us or by calling me at (859) 261-2108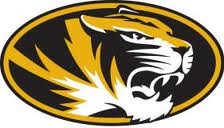 ---