by Morgan Rowland
What is the walk of honor?
It is a memorial brick pathway leading into Gilligan Stadium for all those who are or were part of the Bellevue Tigers tradition. This is a great way to show everyone of Bellevue High School and others, all the great students, athletes, coaches, teachers, and families that we have to support BHS.


Why did we create the walk of honor?
The idea was formed in 2006. The memorial bricks were created to make Gilligan stadium more attractive, more interesting, and to show the history of Bellevue Schools as well. As you know it is located right next to our tennis courts and parking lot. The walk of honor took the place of an outdated playground. With this addition it creates a nicer facility for all events occurring at Gilligan Stadium.



Can I purchase a memorial brick?
Yes, you can still purchase them. With the purchse of the brick you can select what you want engraved or inscribed on them. There are two sized bricks you may purchase; first we have the 4"x 8" brick which offers you a 3 lined inscription, with 13 characters per line. The second option is an 8"x 8" brick that offers you a 5 lined inscription, with 13 characters per line. It also includes an engraved paw print on it. These bricks can also be used as a graduation present for your family or friends. Additional bricks are trying to be created that list the graduating students and what class they graduated in.
The Bellevue Community Walk of Honor

Sponsored by:

The Bellevue Educational Foundation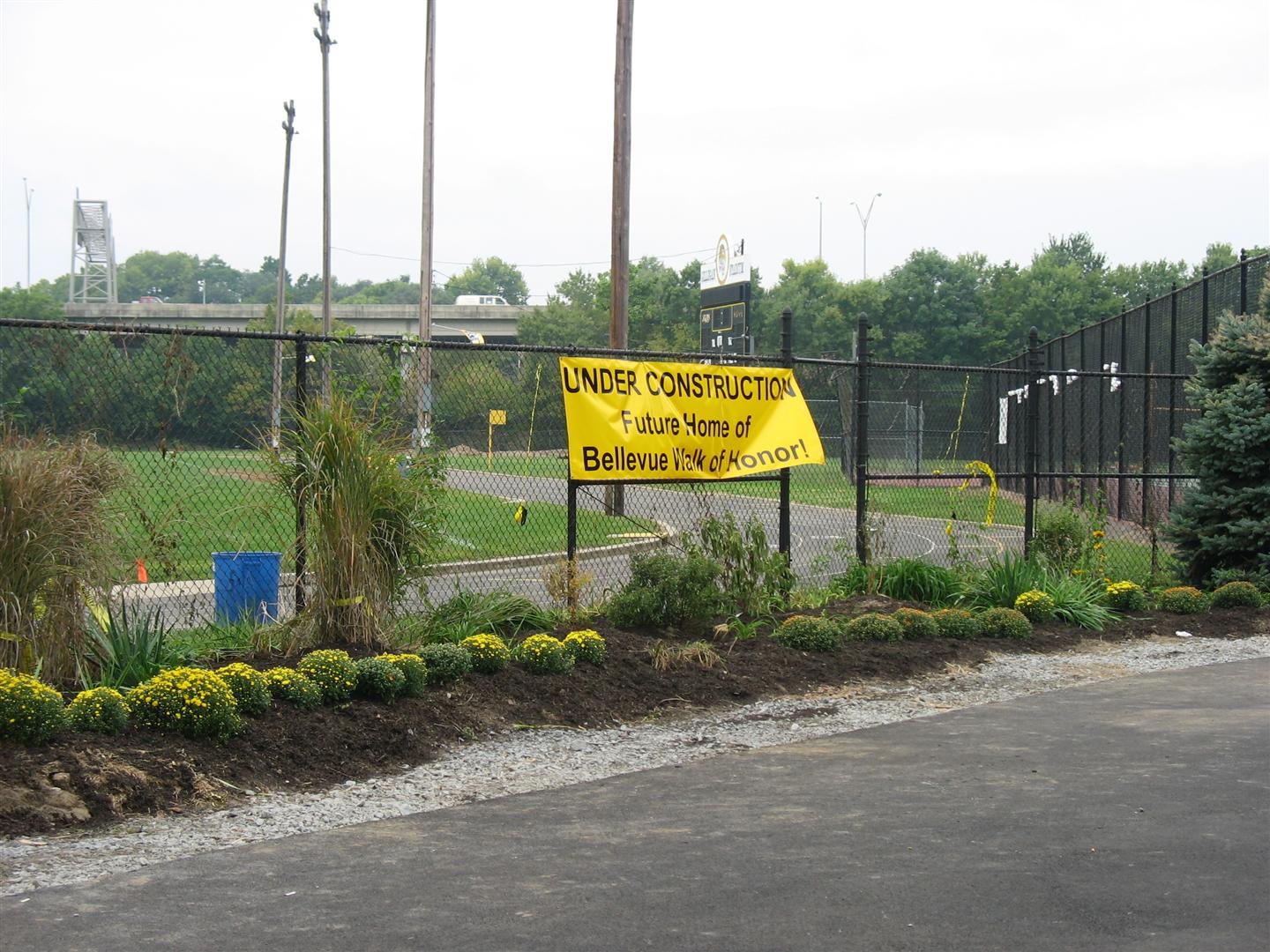 The Bellevue Schools Educational Foundation is sponsoring a commemorative brick walk of honor located at Gilligan Stadium. The walk is constructed of personalized, engraved bricks recognizing residents, organizations, students, families, alumni and friends and leaders of the Bellevue Community.
Bricks may be purchased starting at $50.00, which are tax deductible. All proceeds will benefit students in the Bellevue Independent School District through the Foundation.
Standard bricks measure 4" x 8" and may contain up to 13 engraved characters (including spaces) on each of the three lines. Below are some sample inscriptions.
Checks are made payable to BHS Educational Foundation, so supporters can receive tax deductions for their donations.
All donations will benefit Bellevue Educational Foundation.
NORMAN

Joe & Tracey

Jake Luke Zach

BHS

Athletic

Boosters

Steve & Kathy

SCHMITZ

TJ 02 Josh 06

Family Name

Mom & Dad

The Kids

In Loving Memory of

John Doe

Go Tigers!

From your friends at

Janson Construction